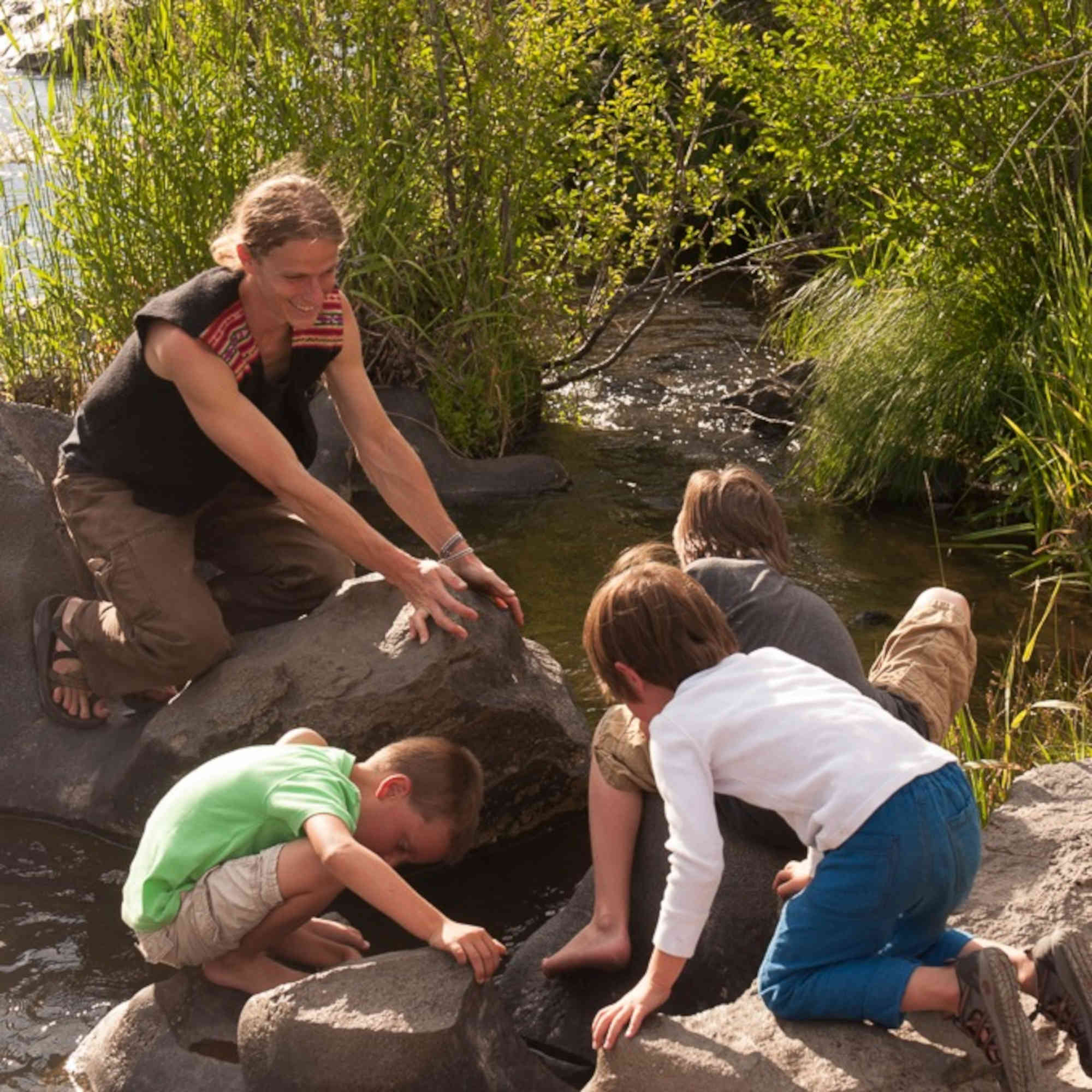 Ages 6 – 12    Fall 2022   
Skyliner Lodge and Juniper Jungle
9am – 3:30pm

Join us at nature school where learning and fun are one! We invite you to join us for one of our exciting themes! The dates below correspond to school days off as shown on the Bend/Lapine School District schedule.
Public Health Advisory and Cancellation Policies During Uncertain Times
We closely tracking the current updates and advisories. You can read about our Communicable Disease Management Plan here.
We have adjusted our cancellation policies during these uncertain times and strongly recommend you review them thoroughly so you can know what to expect in the event you need to cancel or we go back into a lock down scenario. You can view our updated policies here.
Wednesday, October 19th, 2022 "Dragon Riders"
Spaces Available!
Ages 6 – 10 Skyliner Lodge
Wildheart Dragon Riders are seasoned adventurers who crave accomplishing the impossible. Survival skills are essential to every rider, as unexpected events are the norm when it comes to dealing with dragons. Thus, we will spend our time fine tuning our skills of nature dependence, learning to find what we need in any situation. Of course, map skills are also high on the agenda of a Wildheart Rider, and we will develop our ability to use and create accurate maps. Our time in this study would not be complete without adventurous challenges that put our newly learned skills to the test. Be prepared to find hidden treasures and traverse diverse obstacles in the process. If your skills in earth technology will not help you, then your skills in magic must. A dragon rider often depends on the mind's eye to complete a journey, and we will help any aspiring riders to access this most magical of tools. If adventure is your middle name, then hop on a winged reptile and meet us at Wildheart Dragon Riders.
Students Will:
Receive a dragon with a particular power to ride
Create maps in order to accomplish fantastical missions
Learn to use a compass and read maps to search for hidden treasure
Practice survival skills
Cultivate mind's eye powers to aid them in their adventures
Thursday, October 20th, 2022 "Juniper Jedis"
Spaces Available!
Ages 7 – 12 Skyliner Lodge
Students will learn the art of silently stalking animals and people. In addition, they will practice listening closely to the Earth Force. Camouflage is essential for all Juniper Jedis and we will spend a good deal of our time practicing this skill of becoming invisible. Each participant will learn how to make their own 'camouflage kit,' which will enable them to quickly blend in to their surroundings, no matter what the situation. Additionally, students will develop their ability to understand the language of the birds, giving them a 'bird's-eye-view' of their surroundings and informing them what their prey is up to, as well as any nearby predators. All of this and we'll still have time to play and enjoy ourselves as every Juniper Jedi knows how to have a good time! Learn how to sense the Forces of nature and become an extension of the forest.
Students Will:
Learn the art of silently stalking animals and people
Study bird language to tap into the invisible web of the Earth Force
Practice effective camouflage techniques
Friday, October 21st, 2022 "Halloween Witches and Wizards"
Spaces Available!
Ages 6 – 12 Juniper Jungle Farm
Get ready to break out the cauldron and the spell book for our Halloween celebration! This potent time of year is celebrated in many different cultures around the world as the time when the walls between the realms are thinnest. The spirit world of our ancestors is close. The death-rebirth cycle is strongly felt. The bat, cat, spider, and owl are all symbols for this time of year. All the other birth-death-rebirth symbols such as skeletons and ghosts reflect this energy as well. On this magic-filled day we will be using local medicinal herbs, fire, photos of our ancestors, sweet treats, and pumpkins to create an eerily celebratory experience!
Students Will:
Learn about the history of Halloween
Create a Cycle of the Seasons Fall Cauldron Ritual
Identify and collect local medicinal herbs
Play bat, cat, spider, skeleton, and ghost themed games
Study potion making with local wild plants
Participate in care and study of magical creatures activities
Develop intuitive powers
Learn the art of transfiguration into local and mythic animals
Friday, November 11th 2022 "Special Ops Survivors"
Spaces Available!
Ages 7 – 12 Skyliner Lodge
Wildheart Special Ops Survivors know that emergencies are unpredictable. They also know that certain skills and behaviors will greatly increase one's likelihood of surviving any disaster that arises. During our time together students will train in essential skills of survival, including shelter building, fire making, water purification, and emergency signaling. We will also cultivate the fundamental qualities of survivors, like a calm mind, an ability to make decisions, maintaining humor, and many more. Special Ops Survivors will learn to navigate the world of unpredictability while playing team games, making new friends, and preparing themselves to face the challenges of nature. If you would like to be a part of the new generation of survivors, then our Special Ops team is the place to be.
Students Will:
Learn survival skills
Practice shelter building
Create fire from the surroundings
Problem solve in a group setting
Train in emergency signaling techniques
Learn techniques to stay calm in the midst of stress
Practice the art of decision making
Drop-Off and Pick-Up
Drop-off window is between 8:45am – 9am Pick-up window is between 3:15pm – 3:30pm
Tuition
$67/Day Early Bird Rate Through September 1st, 2022 $77/Day Regular Payment Plans are available through our registration system. Sibling and Multi-Session Discounts Apply!