Wildheart Primitive
Arts Classes
Below are a list of presentations and workshops
that can be booked for schools, groups, and birthday parties. You
can book one individually or you can book a series
to get a well-rounded perspective on the topic of
primitive arts. We can work together to find the dates
and times that work for your group.
Request a Class or Birthday Party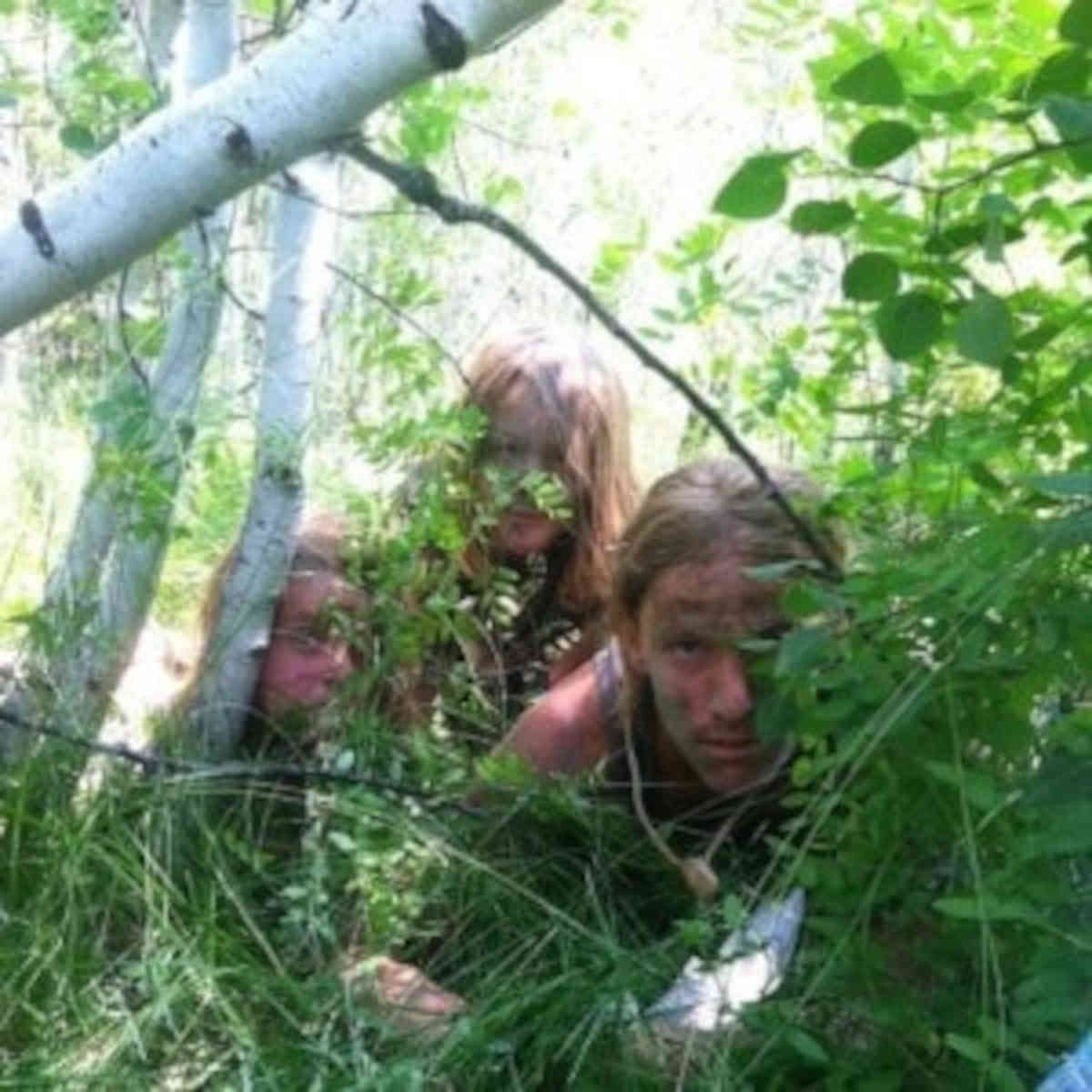 Camouflage
Students will learn the art of silently stalking animals and people. They will practice skills to enable them to quickly blend in to their surroundings, no matter what the situation. All of this and we'll still have time to play and enjoy ourselves. Learn how to sense the forces of nature and become an extension of the forest.
Grades 2 and up
2 hours
Class cost: $260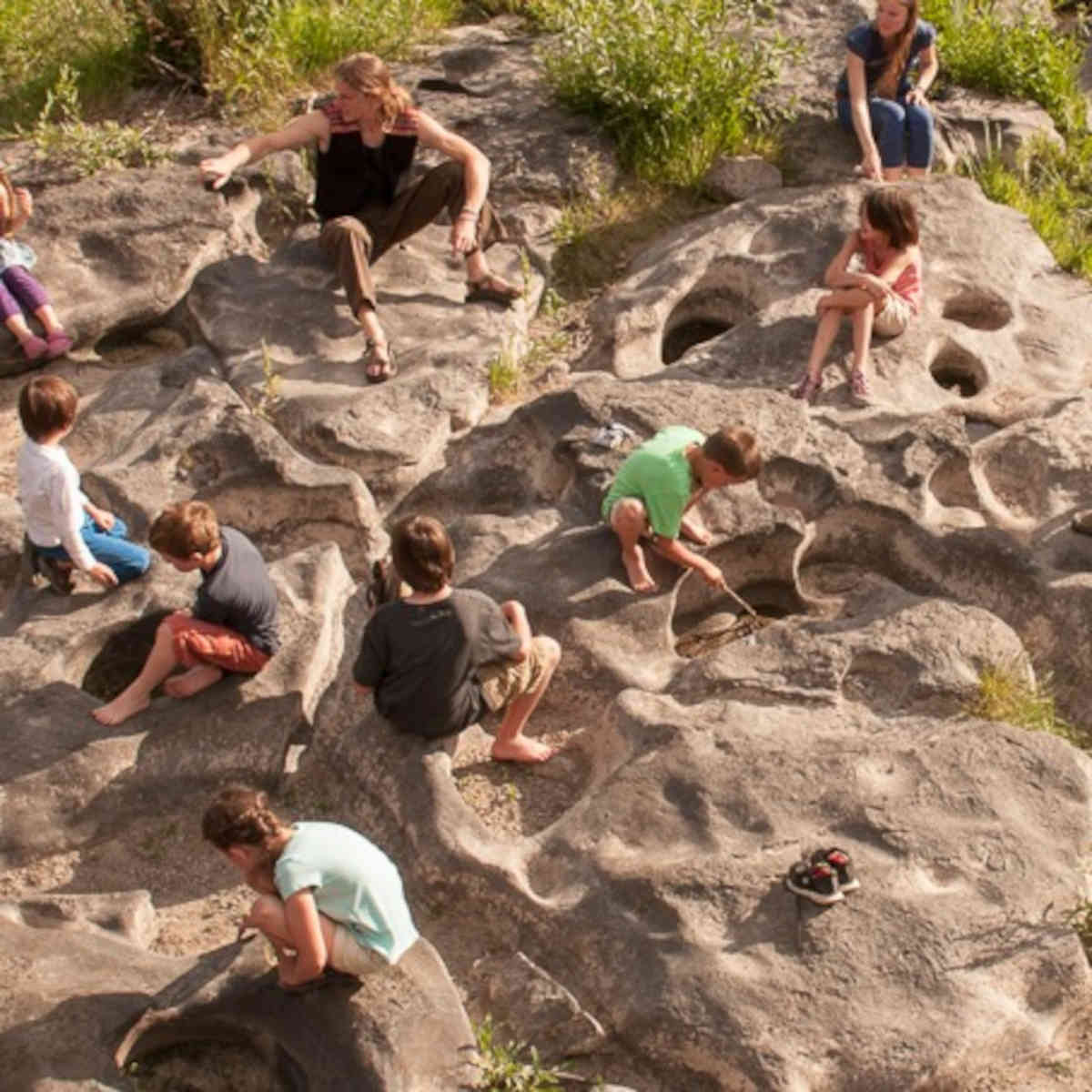 Mapping and Navigation
In this class we will develop our ability to use and create accurate maps. Our time in this study would not be complete without adventurous challenges that put our newly learned skills to the test. Be prepared to find hidden treasures and traverse diverse obstacles in the process.
Grades 2 and up
2.5 hours
Class cost: $260
Edible and Medicinal Plants
Kids will learn about edible and medicinal plants in Central Oregon. We will make tea, burn incense, and experience the plants through all of our senses!
Kindergarten and up
2.5 hours
Class cost: $260
Fire by Friction
This presentation is sure to get a spark in children's eyes! Many of us have heard about making a fire by 'rubbing sticks together.' For those of us who were inspired enough to try it, we quickly learned that there was more to it than picking up two sticks and trying to whittle one with the other. In this talk and demonstration, we'll show you the left out pieces that are crucial for success. Basic information on materials and various techniques will be covered. As a culmination, we will demonstrate one of the techniques in an attempt to create a coal for our tinder bundle, which will then be blown into a fire. We intentionally use the word 'attempt' in our efforts to make a coal, as getting this magical gem in never guaranteed. This is what makes friction fire so magical and exciting, and one of the reasons why fire has been held in such reverence by humans for millennia. One thing is for sure: after this presentation you will never view building a fire in the same way. And who knows, you may be inspired to journey on the road of our ancestors and seek for yourself the elusive fire by friction.
Kindergarten and up
1 hour
Fee: $175
Natural Dyes and Weaving
Children will learn about local plants that can be used as dyes. We will dye yarn and watch the magic unfold in front of our eyes. Finally, we will weave with our newly transformed yarn.
Grades 2 and up
2.5 hours
$260
Nature Art
Children will go on a scavenger hunt to discover items with various textures, shapes, and appearances. They will then use their treasures to create a unique artistic creation. Join us and get creative!
Kindergarten and up
2.5 hours
$260
Shelter Technologies
Join us for an inspiring presentation on survival and primitive shelter building. Wildheart instructors will cover a vast topic in crash course format, giving the essentials for creating a functional, comfortable, and truly AWESOME shelter in any season or setting. Children will be given a chance to create their own miniature shelter/forts so they can experientially demonstrate the principles of sound construction. WARNING: Your students WILL go home wanting to build forts and spend large quantities of time in them, and we WILL encourage them to do this! If you're ready to have your mind blown as to what is possible to create using only natural materials (available in any natural setting you may be) then join us for this amazing section of our Primitive Arts Series.
Grades 2 and up
2.5 hours
$260
Hobbit and Faerie Hunters
Nature is the perfect place to receive creative inspiration, and seek out the fantastical. During Hobbit & Faerie Hunters, we will be doing just that! We will 'hunt' for perfect hobbit & faerie habitat, and create houses out of plants and natural materials for them to visit and enjoy. As we unleash our creativity, we will learn the types of plants each magical creature prefers, based on the plant's medicinal, or lack thereof, value. We will also discover what animals are friends with our hobbits & faeries based on what habitat they share. Throughout the week, we will practice hearing the language of birds, which all fantasy creatures know, so that we can decipher the messages of the winged ones. Join us for song, play, art, creativity and fun!
Kindergarten and up
2.5 hours
Class cost: $260
Survival Skills
Survivors know that emergencies are unpredictable. They also know that certain skills and behaviors will greatly increase one's likelihood of surviving any disaster that arises. During our time together students will learn the fundamental principles of wilderness survival. We will also cultivate the qualities of survivors, like a calm mind, an ability to make decisions, maintaining humor, and many more. Special Ops Survivors will learn to navigate the world of unpredictability while playing team games, making new friends, and preparing themselves to face the challenges of nature.
Grades 2 and up
2.5 hours
$260